October 22, 2020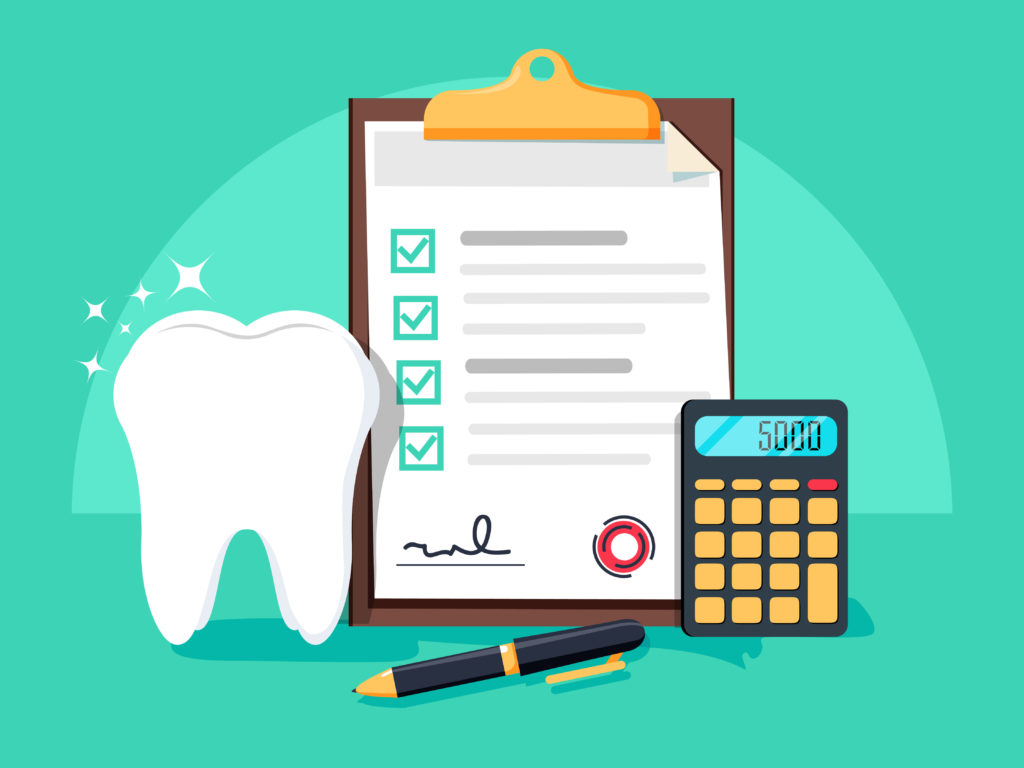 According to the Centers for Disease Control and Prevention, 69% of 35 to 44-year-olds are missing at least one permanent tooth. Plus, 26% of adults over the age of 75 are missing all their teeth! So, it's safe to say that tooth loss is a prevalent concern among Americans today. If these statistics sound all too familiar, then you may be considering state-of-the-art dental implants to restore your smile and bite. But are they covered by your dental insurance provider? Let's discuss.
So, Are Dental Implants Covered By Dental Insurance?
Since each patient's dental needs and policy is unique, the answer to this question can vary. For example, while some insurance providers view dental implants as solely a cosmetic procedure, others may match the cost of dentures/partials and leave you responsible for covering the rest. Therefore, it is a good idea to always file a claim to find out what your specific dental plan includes. From there, you can utilize some industry best practices to maximize your benefits and lower your out-of-pocket expenses!
3 Tips for Maximizing Your Coverage
Having dental insurance is one thing, but utilizing it properly is another. To prevent you from having wasted dollars and unused coverage that could've benefited your smile, consider using the below tips:
Utilize your plan's annual maximum – Your policy's annual maximum is the highest dollar amount your provider will cover. Since it renews when your plan does, schedule one phase of your treatment at the end of the term and the second phase at the beginning of the next.
Use your medical insurance as well – Typically, the care of your teeth and gums is reserved for coverage from your dental plan. However, if you lost one or more teeth due to a medical condition or traumatic event (like a car accident), then your general insurance may cover the expense.
Remember, your insurance may renew in January – As the end of the year rapidly approaches, there is no time like the present to read the fine print on your dental plan. If it renews in January (like many do), then you only have a few weeks left to maximize your coverage!
How Your Dentist Can Help
Between the unfamiliar jargon and lengthy paperwork, it can be headache-inducing trying to understand your coverage on your own. Fortunately, your dental team can help! They have extensive experience in working directly with dental insurance providers, which means they can file your claims seamlessly to reduce your out-of-pocket expenses. They can also help you understand the cost and determine which options are available to you to make rebuilding your smile as stress-free as possible.
Since New Year's Eve is quickly approaching, there is no time like the present to schedule your initial consultation for dental implants. Then, you'll be one step closer to a full, beautiful smile and strong bite!
About the Practice
World-class dentistry, a comprehensive array of services, flexible appointment options, and personalized care intersect at Advanced Dental Solutions of Pittsburgh. Whether you are coming in for a routine visit or interested in replacing one or more missing teeth with state-of-the-art dental implants, Dr. Dan Rairigh, Dr. Joshua Culver, and Dr. Jacqueline Sumzin will use their expertise to help you achieve a full, healthy, beautiful smile. If you are interested in filling in the gaps in your teeth, don't hesitate to visit their website or give them a call at 412-854-2310.
Comments Off

on Are Dental Implants Covered By Dental Insurance?
No Comments
No comments yet.
RSS feed for comments on this post.
Sorry, the comment form is closed at this time.