Porcelain Veneers for Pittsburgh
By Cosmetic Dentist Dr. Dan Rairigh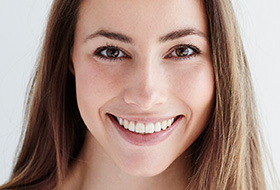 Porcelain veneers help restore the beauty of your smile by fixing crooked, chipped, or discolored teeth. Veneers are strong, long-lasting, and stain-resistant.
If you are interested, contact us today for a free consultation!
What are Dental Porcelain Veneers?
Veneers are one of the most effective cosmetic dental treatments available to give you the smile you've always dreamed of. Porcelain veneers, also referred to as dental veneers, teeth veneers, or dental porcelain laminates, are wafer-thin shells of porcelain that are bonded onto the front of teeth to create new, cosmetic enhancement.
What is the Dental Porcelain Veneer Procedure?
Veneers typically take two visits to complete. During the first visit, the teeth are smoothed and shaped to allow for a proper fit. Impressions are taken to fabricate models on which the veneers are made. At the end of the first visit you will leave wearing temporary veneers that will look as natural as possible and will have a proper fit. This allows you a chance to evaluate and provide your insight on shapes and color. After about three weeks, you return to have the custom veneers bonded into place.
What are the Benefits of Porcelain Veneers?
Strength – They can last much longer than composite resin bonding or a chairside composite veneer.
Natural Vibrancy – To the untrained eye, they will look very similar to natural teeth.
Stain Resistant – Each porcelain veneer has an extremely hard surface that has been treated with a glaze and put into an oven to seal the surface.
Quick Turnaround – A smile makeover with veneers is typically completed in two to three weeks.
Long Lasting – They are meant to last ten years or longer with good sense and proper hygiene. Regular visits to the dentist will continue to be necessary to ensure they are maintained properly.
Porcelain Veneers are Recommended for Fixing:
Tooth Length – Dental veneers can withstand length changes with plenty of strength.
Eliminate Gaps – Veneers provide instant orthodontics.
Whiten Teeth – Natural veneers allow you to choose the color of your new smile.
Overlapped/Rotated Teeth
Chipped/Fractured Edges – Layered veneers are strong enough to withstand chewing and future chipping.
Aged Fillings
Misshapen Teeth – Enamel-like veneer shells overlay the undersized teeth to rebuild to natural contours.
When these restorations are performed by Dr. Rairigh, they will appear natural to the untrained eye and will feel the same as your natural teeth.
What is the Typical Cost of Veneers in Pittsburgh?
Porcelain veneers in Pittsburgh are typically priced by the tooth, averaging between $750-$2000 per tooth. Dental insurance rarely covers the cost of this service. Fortunately, we offer financing for qualified patients.
Your veneers cost will range depending on the following:
The number of teeth being restored with porcelain veneers
General difficulty of the case
Lab fees for the dental lab fabricating the veneers
The type of tooth veneer (whether it's layered or stained)
What is the Difference Between Porcelain Veneers and Lumineers?
Lumineers is a trademark name brand for a specific type of "no prep" porcelain veneer. Lumineers are pressed from ingots of Cerinate porcelain and stained for coloring. This type of porcelain gains its appeal for the lack of dental injection (numbing) and speed of appointments. Lumineers work best for candidates with spacing between their teeth or patients with smaller teeth in size that are tilted toward the tongue. The primary limitations come from the concept of "no prep." Because the natural tooth is not prepped, the thickness of porcelain material will create a bump at the gum line that can catch plaque and food debris. It is also challenging to have a drastic color change with Lumineers due to the thinness of the porcelain.
It is our opinion that the most ideal porcelain veneer is one using the minimal or traditional preparation technique with layered beautiful veneers for natural contours and healthier gums!
Veneers FAQs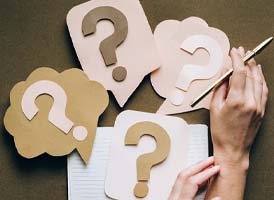 Veneers in Pittsburgh can create the flawless smile you desire; however, they are a big commitment. Most people have a few concerns before they are ready to move forward with the procedure. Your cosmetic dentist will explain everything during your consultation for veneers . While you wait, here are the answers to some frequently asked questions.
Are veneers permanent?
Unfortunately, veneers aren't permanent, but they aren't considered reversible, either. Your cosmetic dentist in Pittsburgh will have to remove a small amount of enamel to ensure the veneers fit your teeth properly. While this doesn't harm the health or structure of your teeth, your enamel won't grow back. Therefore, your teeth will always have to be covered by restorations, whether crowns or veneers. You won't have to worry about replacements often because veneers can last for a decade or longer with the right maintenance. If you are concerned about removing enamel, ask your dentist about Lumineers. They offer many of the same benefits as veneers without altering your teeth.
How many veneers will I need?
Your dentist can apply a veneer to a single tooth, such as to fix a chip or crack. However, the overall goal of the procedure is to improve your entire smile. Your dentist will probably recommend placing veneers on the teeth most visible when smiling. Since every smile is unique, there isn't any way to know how many you'll need without first examining your mouth. Some patients require 6 to 8, while others may need 10 to 12.
Do veneers feel like your real teeth?
It may take a few days to adjust to having your veneers in your mouth, but in no time at all, you may forget they aren't part of your natural smile. Many patients report their veneers to feel like their real teeth. You won't have to worry about any ledges or ridges when running your tongue across your teeth. Your veneers will fit like a glove thanks to advanced technology and the etching process. Since modern veneers are made of porcelain, they are ultra-thin. Your teeth won't feel bulky, so you can smile, laugh, and eat with confidence.
Can I use my dental insurance to pay for veneers?
Veneers are considered elective, so it's rare for dental insurance to cover their cost, but there are some exceptions. If they are necessary for your oral health, you can use your coverage to offset the cost. This can be the case when needing replacements because your teeth must remain covered to prevent tooth decay. If applicable, we will work on your behalf with your dental insurance to maximize your annual coverage. If you can't use your insurance, or there is a remaining balance, our office offers several financial solutions to keep a picture-perfect smile affordable. Besides traditional payment methods, we also offer third-party financing. You can pay for your new smile using monthly installments instead of having to pay a lump sum. We will review all your options to find the options that accommodate your budget.