Emergency Dentist — Pittsburgh, PA
Fast Dental Care When You Need It Most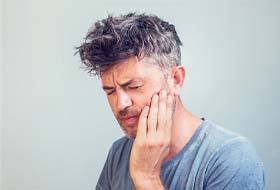 Dental emergencies are called emergencies because they require care as soon as possible. Unfortunately, one can strike at any time, which means they are oftentimes incredibly inconvenient and overwhelming. Should you or a loved one suddenly face one of these scary situations, don't panic and give us a call right away. We offer same-day emergency dental care in our state-of-the-art office, and we're ready and waiting to get you fast dental care when you need it most. So don't wait! No matter what concerning or painful dental symptoms you're experiencing, contact us today!
Why Choose Advanced Dental Solutions of Pittsburgh for Emergency Dental Care?
Advanced Dental Technology for Fast, Precise Diagnostics
Same-Day Emergency Appointments Available
Calming Dental Sedation Available for Maximum Comfort
What to Do in a Dental Emergency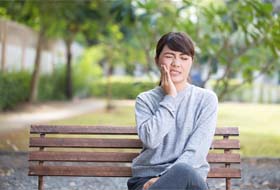 Step 1: Call us as soon as you can so we can schedule you for a same-day emergency appointment. One of our experienced team members will walk you through basic first-aid for managing your situation until you can reach our office.
Step 2: Visit us for an emergency exam with one of our talented Pittsburgh emergency dentists, who will focus on evaluating your condition and alleviating any pain you may be in.
Step 3: Review the findings and all your treatment options, and from there, your dentist will work with you to create a custom treatment plan for getting your oral health back on track.
Step 4: Get the fast dental care you need as our team jumps into action to protect your teeth and repair your smile. We also offer calming sedation options to help anxious or uncomfortable patients feel more comfortable as we work.
The Most Common Dental Emergencies
You may have heard about dental emergencies, but how exactly do you know if you're having one? Dental emergencies occur when there is pain or discomfort that takes away your focus from your day-to-day tasks. This includes problems like chipped, cracked, or lost teeth as well as toothaches, lost crowns, and much more. Even if you are unsure if your situation counts as a dental emergency, we encourage you to call us anyways for guidance! If you're in doubt, it's always better to contact us so we can recommend your best next steps. Below, you'll find important information about some of the most common dental emergencies we treat.
When Should I Visit the ER?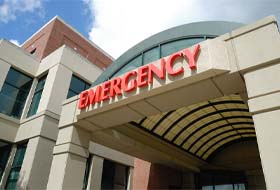 If you can, it is always best to visit our office in the event of a dental emergency in Pittsburgh because we specialize in oral healthcare, and we have all the treatments available to get you out of pain. Emergency Rooms do not always have the staff or equipment needed to deal with situations like broken teeth or toothaches. However, there are some instances where an ER visit is vital. If you experience jaw injury, deep facial wounds, broken bones in the face, problems that affect breathing, uncontrollable bleeding, or any other life-threatening issues, you should visit the nearest urgent care facility right away.
Understanding the Cost of Dental Emergencies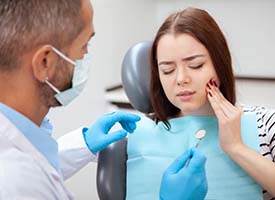 Many patients delay seeking the urgent care their smiles need because they're worried about the cost of emergency dentistry in Pittsburgh. However, going without treatment could not only worsen your dental pain, but you might even end up requiring a procedure that is more expensive than you would have needed if you'd come in right when your pain began!
We cannot recommend strongly enough that you call us right away when a dental emergency strikes. Our team will examine your smile, come up with a treatment plan, and go over your financing options to make your care affordable.
Every Dental Emergency is Different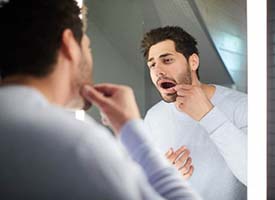 Because there are countless varieties of dental emergencies that can occur, it's essentially impossible for us to give a precise cost estimate without looking over your smile first. After all, two patients experiencing a similar type of toothache may require two completely different treatments, each of which has its own cost.
Once your emergency dentist in Pittsburgh has examined your mouth and determined the cause and extent of the damage, we can discuss possible solutions and the prices associated with them. Rest assured that we won't move forward with any treatments until you're comfortable with the financial side of things!
Other Options for Making Dental Emergencies Affordable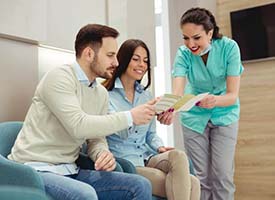 We understand that cost is a huge factor in deciding to receive dental treatment, and we never want financial stress to get in the way of healing your smile. If your insurance doesn't provide enough coverage, or if you don't have insurance, we can help you apply for a CareCredit payment plan. These flexible plans come in various lengths (six months to 60 months), and many of them have low to no interest rates!
Save Money By Taking Care of Your Smile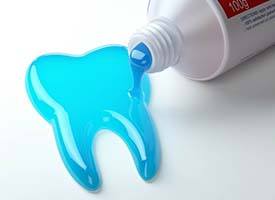 The simplest way to reduce your dental care costs is to prevent oral health issues in the first place. While this isn't always possible, a little bit of preventive dental care goes a long way. For example, maintaining a daily oral hygiene routine can minimize the risk that a cavity will develop and worsen to the point that it causes a toothache. This saves you not only from pain, but also from large dental bills!
How to Prevent Dental Emergencies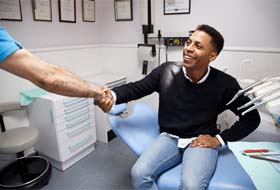 Ready for some good news? There are simple steps you can take to reduce the risk of experiencing a dental emergency. Although oral infections and injuries are never 100% avoidable, your actions can still make a big difference! So, take a look at the tips below on how to prevent dental emergencies in Pittsburgh.
Visit Your Dentist Regularly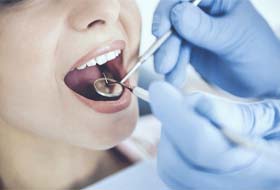 If left untreated, gum disease, tooth decay, and other oral health problems could easily grow into dental emergencies. That is why seeing a dentist twice a year for a routine checkup is so important. When you visit Advanced Dental Solutions of Pittsburgh for a dental exam and cleaning, your dentist will carefully inspect your teeth, gums, and other oral structures for infection or decay. They will also look for signs of serious diseases like oral cancer. Catching issues early on is key to successful treatment and preventing dental emergencies.
Practice Good Oral Hygiene Habits at Home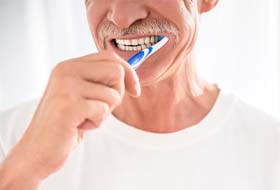 You should think of yourself and your dentist as a team. While your dentist cares for your teeth inside their office, you still need to do your part outside of it. Practicing excellent oral hygiene at home helps prevent harmful plaque and tartar buildup. Be sure to follow these tips to keep your teeth in great shape and avoid trips to an emergency dental office in Pittsburgh:
Brush your teeth twice every day for a full two minutes each time
Be sure to brush the inside, outside, and tops of your teeth
Floss at least once daily
Rinse with antibacterial mouthwash once a day
Stick to a Nutritious Diet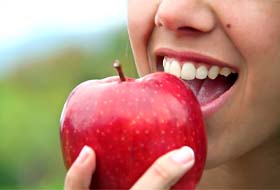 The foods and drinks you consume every day have an enormous impact on your oral health. For instance, if you snack on candy each afternoon at work, you have a higher risk of developing cavities. Oral bacteria love feeding on sugar, which they convert into acid that harms teeth. For this reason, you should limit the amount of chocolate, candy, soda, and other sweet treats and beverages you consume. Smile-friendly foods include cheese, yogurt, and other white dairy products, along with leafy greens, fish, almonds, and fibrous vegetables like celery. Be sure to include plenty of these foods in your daily diet if you want to prevent dental emergencies in Pittsburgh.
Wear a Mouthguard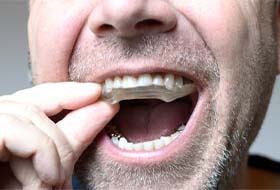 Accidents can easily happen when playing recreational sports like football or basketball. Wearing a mouthguard can protect your teeth from unexpected physical trauma. Custom mouthguards from a dentist are formed to fit snugly over your teeth and feel comfortable in your mouth. Wearing a mouthguard is also a good idea if you grind your teeth at night. Also known as bruxism, teeth grinding can contribute to TMJ dysfunction and wear down tooth enamel.
Use Tools, Not Teeth to Open Packaging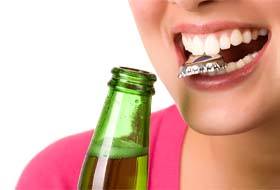 If you're having trouble opening a bag of chips, it can be tempting to try to use your teeth. However, this is an easy way to end up with a cracked tooth! Simply put, teeth are for eating, not for opening packages. Do yourself a favor and grab a pair of scissors instead!