Full Mouth Reconstruction - Pittsburgh, Pa
Enjoy a Functional, Healthy Smile
Your teeth are designed to last for a lifetime, but many people experience significant damage to their smiles. Whether from genetics, decay, infection, or trauma, a less than perfect smile isn't just embarrassing. It can also impact your quality of life and even your health. You don't need to live with a compromised smile. We can rebuild and restore your oral health with full mouth reconstruction.
What is Full Mouth Reconstruction?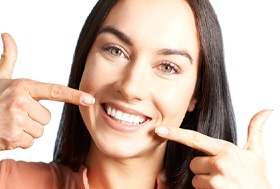 Full mouth reconstruction is a special aspect of dentistry that combines restorative and cosmetic techniques to enhance the function, health, and appearance of the teeth. We can even replace those you've lost to give you a close replica of your natural smile. We'll perform an initial consultation to assess your oral health and discuss your concerns. We will map a personalized treatment plan to give you the smile you deserve.
What Can I Expect with Full Mouth Reconstruction?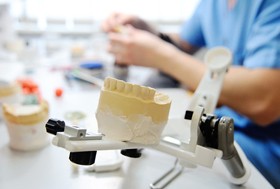 Everyone's treatment plan differs because full mouth reconstruction caters to your specific needs. After your individual assessment, we'll determine which procedures best meet your needs, such as:
Crown/Bridge
A crown is a protective cap bonded over the entire visible surface of a tooth to repair one that's been damaged. A crown can also be combined with other treatments, like a bridge. Together, they can replace one or more consecutive missing teeth.
Onlays & Inlays
When a tooth has suffered a large amount of damage, a filling might not be enough to save it, but a crown can be too invasive. Onlays and inlays provide a middle ground to reinstate the health and function of a tooth.
Porcelain Veneers
A veneer is a thin shell bonded over the entire front surface of a tooth to improve its appearance. It's effective for correcting several issues using just one procedure, like discoloration, chips, and gaps.
Dental Implants
A dental implant is the only treatment to repair the entire tooth structure, including the root. It closely mimics your real tooth to look and feel natural. Not to mention, it can also last for a lifetime with the right aftercare.
Dentures
A traditional partial or denture can rebuild a severely compromised smile. Although they have a bad reputation for looking fake, new innovations make them more realistic than ever.
What are the Benefits of Full Mouth Reconstruction?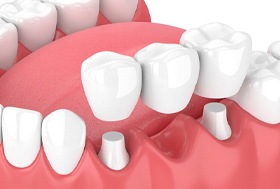 Full mouth reconstruction is an investment because it provides various advantages, including:
Improved confidence
Natural-looking results
Repair damaged teeth
Relieve oral pain
Replace missing teeth
Improve oral functions
Improve your oral and general health
Schedule Your Consultation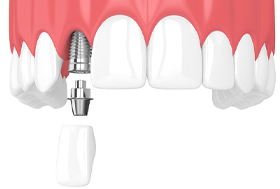 You don't have to live with a less than perfect smile. You can invest in a confident future with the help of your dentist. Contact our office today to see if you're a candidate for full mouth reconstruction.
Full Mouth Reconstruction FAQs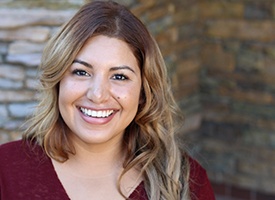 Reading through the above information will give you insight into everything from what to expect to the benefits of full mouth reconstructions in Pittsburgh. Of course, that doesn't mean it isn't normal to have questions on your mind. After all, you want to know as much as possible about your treatment before committing! That's why we've responded to some of the most frequently asked questions we hear from patients right here.
How Do I Care for My Smile After Full Mouth Reconstruction?
Whether you replaced all of your teeth with dental implants or enhanced a few with veneers and dental crowns, taking care of your new and improved smile is imperative. Doing so requires a commitment to a solid oral hygiene routine. Some crucial best practices include brushing for two full minutes both morning and evening, flossing daily, limiting your consumption of sugar, and visiting your dentist every six months for a checkup and cleaning. You should also avoid unhealthy dental habits, like smoking, nail-biting, chewing on ice, and using your teeth as tools to open things.
How Long Does a Full Mouth Reconstruction Procedure Take?
Since each full mouth reconstruction treatment plan is different, there isn't a one-size-fits-all answer. The number of services you're getting and the type of smile-enhancing solution you're considering are two examples of factors that will play a role. For example, porcelain veneers are a popular cosmetic dental treatment that can transform your smile in as little as two appointments. On the other hand, dental implants can take 6+ months to complete depending on the extent of your tooth loss and your smile goals. Don't worry – our cosmetic dentist in Pittsburgh can provide you with an estimate during your initial consultation.
How Long Will My Full Mouth Reconstruction Results Last?
Again, the answer truly depends on the treatments you're getting. While traditional dentures can last for 10 years with proper care, dental implants can last for more than three decades. While dental bonding can last for several years at a time, veneers can last for 15+ years. If you are unsure of the longevity of your investment, don't hesitate to ask during your initial consultation!
Will People Be Able to Tell That I Had a Full Mouth Reconstruction?
If your teeth were severely misaligned, badly chipped, or plagued with stubborn stains, then it's very likely that people will be able to tell you've had a full mouth reconstruction. Rest assured, the only attention you draw will be positive! After all, each treatment plan is 100% customized to the patient, considering their facial structure, skin tone, age, and personal preferences. So, you can have peace of mind knowing that the end result won't turn heads for the wrong reasons.
I've Had a Full Mouth Reconstruction – Is There Anything I Can't Eat?
Whether you are getting dental crowns, veneers, dental implants, or something in between, there is a good chance you'll need to stick to soft foods in the beginning. Yogurt, hard-boiled eggs, oatmeal, and soup are all great options. Once you've healed and your permanent restorations are in place, you'll have the green light from your dentist to enjoy all of your favorites again. Just make sure to continue to exercise caution with extremely hard, sticky, or sugary foods.