Gum Recontouring and Crown Lengthening– Pittsburgh, PA
Create the Perfect Frame for Your Teeth
A well-proportioned smile has no more than a few millimeters of visible gum tissue when the upper lip is fully retracted. If more than that is visible when you smile, you have what is known as a "gummy smile." In most cases, this is caused by excessive gum tissue. What can you do about this issue to achieve the well-proportioned grin you have always wanted? Visit our team to discuss our cosmetic gum recontouring or crown lengthening procedure.
What Are Gum Recontouring and Crown Lengthening?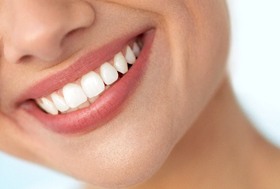 Gum recontouring is also known as gum contouring or a gingivectomy. It is a minimally invasive surgery wherein a dentist gently trims the gum tissue. The goal is to reveal more of the underlying tooth structures and create a more aesthetically pleasing gumline.
Gum recontouring is often confused with crown lengthening. Both procedures involve the removal of some gum tissue. However, crown lengthening is different because it often also involves the removal of a bit of the jawbone in order to make the teeth's crowns appear longer.
What Happens During the Procedure?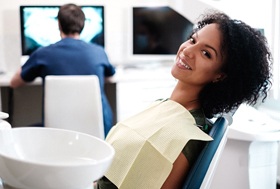 First, our team will make sure you are comfortable. If you are a little nervous about the procedure, we may sedate you before we begin working on your smile. Once you are ready, your dentist will use precision tools to carefully remove excess tissue and create your ideal smile. In most cases, the procedure takes 1 – 2 hours.
It is normal to experience a bit of swelling and soreness after a gum recontouring or crown lengthening treatment. We will provide you with detailed postoperative instructions to help you enjoy a speedy, smooth recovery. For example, we will advise you to temporarily avoid hot, spicy, or crunchy foods.
Benefits of Gum Recontouring and Crown Lengthening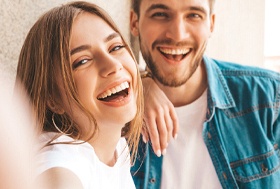 Some of the most outstanding benefits of gum recontouring and crown lengthening include:
The results are permanent. You will not have to worry about your gum tissue regrowing to once again interfere with your smile's aesthetics.
The results are natural-looking. We take great care to ensure that our patients are pleased with the outcome of their treatment.
They may make you eligible for further cosmetic treatments. In some cases, gum recontouring or crown lengthening is necessary before a patient can receive porcelain veneers or crowns.
Would you like to learn more about how we can help you say goodbye to your gummy smile in Pittsburgh? Contact our friendly team today.