Pittsburgh Orthodontics
Straighter Smiles, Your Way
In the past, if you had crooked, crowded, or gapped teeth, there was only one solution: traditional metal braces. However, at Advanced Dental Solutions of Pittsburgh, Dr. Dan Rairigh is able to offer a multitude of treatments that can set your smile straight without affecting your daily appearance. We even have our own treatment that we make in-house to provide the fastest and most convenient experience possible. In the end, no matter which option you choose, a perfectly straight smile is all but guaranteed. To see which one is best for you, contact us today.
Invisalign®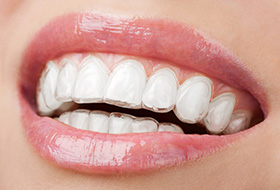 Invisalign® is quickly becoming the most popular orthodontic treatment available today. It uses clear plastic aligner trays to gradually shift the teeth in the most subtle and comfortable way possible, meaning the only thing people will notice about your teeth is how great they look. This treatment typically takes less time than traditional braces, and you can even remove the trays when it's time to eat or brush your teeth.
Six Month Smiles®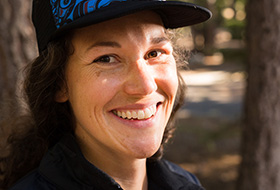 Six Month Smiles® does exactly what its name implies – it can straighten teeth in just a fraction of the time needed by regular braces. With this treatment, wires and brackets are used to shift only the six front teeth that show when you smile. Because only a few teeth are being moved, they go much faster without the need of additional force. What you end up with is a dramatic cosmetic improvement without having to spend years waiting for the result.
Learn More About Six Month Smiles®
In-House Clear Aligners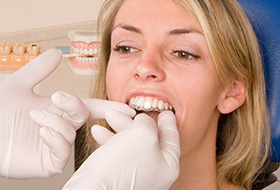 We're actually able to create our own clear aligner treatment using an in-house 3D printer so you can get the treatment you need even faster for a reduced cost. After taking a digital impression of your teeth (which is putty-free!), Dr. Rairigh will design your treatment plan and direct how your teeth should move. You'll be able to see your final smile even before you begin treatment! He'll feed these plans to our printer, and they will create the aligners that will guide you to your new smile.
The trays will be practically invisible to the naked eye, so you won't have to worry about friends of co-workers noticing your treatment. Also, because they are removable, you can take them out whenever it's time to eat or brush your teeth. Plus, you can trust them to be completely comfortable because they will designed just for you by Dr. Rairigh himself. Before you know it, your treatment will be over, and you'll see a perfectly aligned set of teeth in the mirror every morning.