Dental Implants — Pittsburgh, PA
Replace Missing Teeth with the Next Best Thing
While there are numerous treatments that can restore missing teeth, dental implants are simply in a class of their own. They replace missing teeth with the next best thing by restoring both the root and crown, delivering the most natural-looking and reliable results possible. With them, we can replace any number of missing teeth, and thanks to Dr. Rairigh's extensive training, he can actually handle the entire procedure from start to finish in order to streamline your process. If you're ready to get rid of the gaps in your smile, dental implants can help you do it, so contact us today for an appointment.
Why Choose Advanced Dental Solutions of Pittsburgh For Dental Implants?
Advanced Dental Implant Technology & Techniques for Best Results
Dr. Rairigh Performs Dental Implant Placement & Restoration In-Office
Flexible Financing Options Available Through CareCredit
What Are Dental Implants?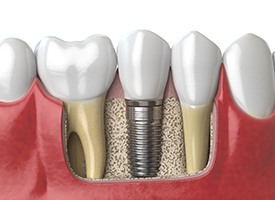 A dental implant is a small cylinder, usually made out of a biocompatible titanium alloy. Dr. Rairigh can place the dental implant beneath the gumline and directly into the jawbone where a missing tooth used to be during a minimally invasive surgery. As your body heals from the surgery, the bone around the implant fuses to the metal, to create a strong, reliable foundation for the replacement teeth. The dental implant effectively replaces the roots of a missing tooth to provide unmatched strength and comfort to the restoration it supports. What's more, the dental implant stimulates blood flow in the jawbone to keep it healthy and prevent jawbone deterioration, which is a natural occurrence after tooth loss.
Once sufficient healing has occurred after surgery, a small connector piece called an abutment is attached to the top of the post and impressions of the mouth are taken. While you go home to heal for a few weeks from this minor surgery, we'll use the impressions to create your restoration. Before you know it, you'll be returning to our office to have your custom-made crown, bridge, or denture secured in place! Rebuilding missing teeth from the roots up gives you a smile that looks, feels, and functions just like natural!
4 Step Dental Implant Process
Getting dental implants is not a process that's completed in just one visit; you'll have to schedule multiple visits before you can start fully enjoying life with new teeth that have strength and stability that's almost on par with your old ones. Dr. Rairigh has completed extensive training in implant dentistry and is thus able to handle the entire process in-house. Your smile will always be in the hands of a team you can trust. Review the steps below to learn more about what happens when you choose dental implants to repair your smile.
Initial Dental Implant Consultation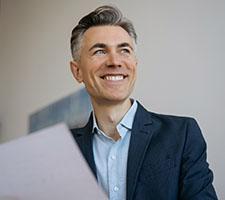 Of course, it doesn't make sense to begin the dental implant process without first determining whether or not it's actually the right choice for you. At the beginning of your first visit, Dr. Rairigh will go over your oral health and medical history in order to take note of any potential complications that we need to be aware of. Even if you're not currently a candidate for dental implants, preliminary procedures like gum disease therapy, tooth extractions, and bone grafting can make you eligible. Once that's settled, we can go over the timeline of the treatment as well as the costs.
Dental Implant Surgery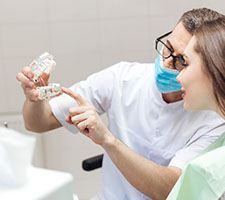 You'll save time and money having Dr. Rairigh handle the dental implant surgery instead of having to visit a different specialist for the procedure. Many patients also find it less stressful to have implant surgery performed by someone they know instead of a surgeon they only met once before. On the day of the surgery, the mouth will be numbed for your comfort; you'll also be sedated if needed. The gums will be opened, and the implants will be placed into the jawbone. This stage will be planned out in advance so that the implants don't inadvertently damage existing oral structures. At the end of the procedure, the gums are stitched shut and protective caps are attached to the posts.
Dental Implant Osseointegration & Abutment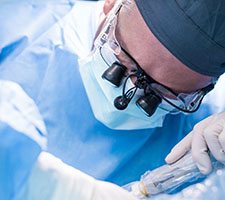 Osseointegration is an important step of the dental implant process; it's what will keep your dental implant posts in place and allow them to perform all the same functions as natural tooth roots. Over the course of several months, bone tissue will grow around the implant post, eventually fusing with it. After your mouth has sufficiently healed, you'll be ready for another small surgery. This time, we'll place abutments on top of the implant posts. Impressions can then be taken of your mouth so that a denture can be crafted based on impressions of your mouth while you're recovering.
Delivery of Dental Restoration(s)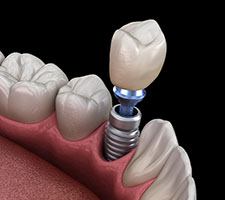 Placing the final restoration – be it a crown, bridge, or denture – is the last step of the dental implant process. Even though the restoration will be carefully designed based on your needs, we might have to make a few last-minute adjustments to make sure it fits properly and looks like a natural part of your mouth. Once it's attached, you'll be all set to use your new tooth or teeth to eat, speak, and smile.
Benefits of Dental Implants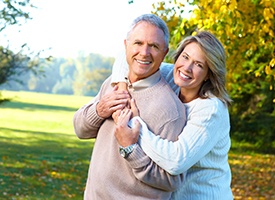 Dental implants hold many benefits that you won't find with traditional options for replacing teeth. This is simply because the process that patients go through to receive dental implants is far more substantial and time-consuming. However, the results are more than worth it, especially if you are coming from a more traditional option that requires replacement anyway. Some of the most outstanding benefits dental implants provide include the following:
Day-to-Day Benefits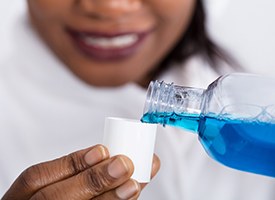 Enjoy your favorite foods. Once the implants have fully healed inside of your jawbone, you can expect chewing your favorite foods to feel incredibly natural. That includes tough and chewy foods like steak as well as crunchy or fibrous foods like apples, carrots, and nuts.
Function and aesthetics. A dental implant looks and feels so much like a natural tooth that you might even forget that it's there! This is because of the osseointegration process where the implant fuses into the bone tissue. Basic functions like chewing feels almost identical to how it felt with your natural teeth.
Easy maintenance. You can care for a dental implant in much the same way as you would care for a natural tooth. Simply brush and floss as normal to keep plaque from collecting on the restoration as well as the implant post itself.
Health Benefits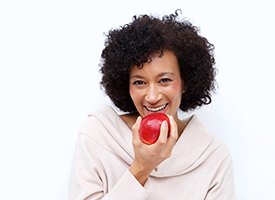 Stop dental drift for good. Teeth will begin to shift out of place as soon as neighboring teeth are removed. By placing dental implants sooner, rather than later, you can ensure your remaining teeth do not shift out of place and cause your bite to become uneven. People with uneven bites tend to struggle with teeth grinding and chronic discomfort in their jaw joints.
Self-supporting. Dental implants do not require the alteration of healthy teeth like traditional bridges do, nor do they rely on the gums for support like traditional dentures. Because the titanium post is incredibly strong and durable, you can expect your tooth replacement to remain tightly in place when eating, speaking, laughing, and of course, smiling!
Maintain a more balanced diet. Those with missing teeth or dentures tend to be limited in terms of their diet. This can make it significantly difficult to get proper nutrition. Dental implants ensure you can eat a wider variety of fruits, vegetables, dairy products and proteins.
Long-Term Benefits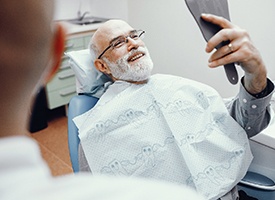 Bone support. Since the implant stimulates the jawbone, it can help prevent the bone deterioration that occurs after tooth loss. Not only does this keep your biting force strong, but it works to keep the natural shape of your jaw and facial appearance intact.
Long-lasting results. While traditional bridges and dentures may only last about 5 to 7 years before needing to be replaced, dental implants can last a lifetime with the proper care! On average, you can expect 30+ years of function when you take proper care of them.
High success rates. When placed by a professional like Dr. Rairigh, you can have confidence in your dental implant treatment. Success rates for this method of tooth replacement fall between 95% and 98% on average.
Who Dental Implants Can Help
There is no limit to the number of teeth that you can replace with dental implants. Do you have just a single gap that needs to be filled in? Or is an entire arch missing? We can customize your dental implant treatment based on your unique needs once we've had a chance to perform an examination. Before that, though, it's a good idea to familiarize yourself with the different dental implant procedures as well as the factors that will be considered to determine whether or not you're a candidate for dental implants.
Who is a Good Candidate for Dental Implants?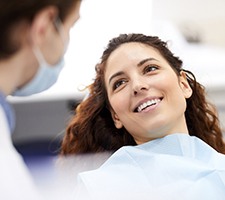 While there are certain factors that can make dental implant placement more complex, most healthy adults can be considered dental implant candidates as long as they meet the following criteria:
They are either missing at least one tooth or are expected to have teeth removed.
They are healthy enough to undergo minor surgery, meaning any conditions that might interfere with healing (such as diabetes) must be treated or controlled.
They do not currently have cavities, gum disease, or any other oral health problem that might contribute to dental implant failure.
They have a jawbone that is strong enough to support the implants. (If they do not, bone grafting may be recommended.)
Missing 1 Tooth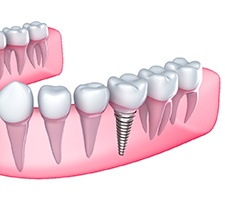 On its own, a dental implant can be topped with a dental crown in order to replace one tooth. This gives you a sturdier, longer lasting alternative to a dental bridge that doesn't involve filing away natural enamel. The provided crown will be designed in a way that matches the appearance of the rest of the smile, and the implant itself will make your new tooth look and feel as much like a natural one as possible. Occasionally, you might even forget which tooth was replaced.
Missing Multiple Teeth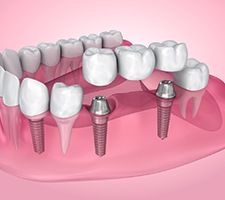 Multiple implant posts can be combined to support different restorations in order to replace multiple teeth simultaneously. A bridge typically rests on two teeth, but we can attach it to a pair of dental implants instead. This is done when three or more consecutive teeth are missing. Of course, sometimes the teeth that you've lost weren't all next to each other; in those situations, you can ask about getting dental implants to support a partial denture instead.
Missing All Teeth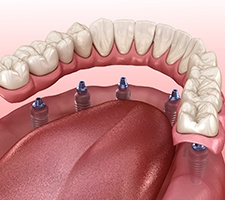 The idea of replacing every single one of your teeth with dental implants might seem daunting on paper, but the truth is that there's no need to get an implant post for each tooth. An implant denture only needs about 4 to 6 implants to support it and keep it anchored in place at all times. The stability and security that come with implant dentures make it easier to feel confident about your smile, and there will be no slipping whenever you eat your favorite foods or laugh at a friend's joke. We will always use the minimum number of implants for your dentures to provide you with the most stability at the lowest possible cost.
Learn More About Implant Dentures
Learn More About All-On-4
Understanding the Cost of Dental Implants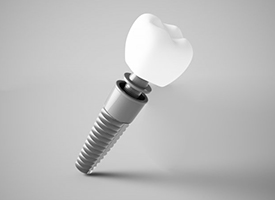 We often recommend that our patients with missing teeth choose dental implants to recomplete their smile. However, they may hesitate because they are concerned about cost. Admittedly, there are other tooth replacement treatments that are less expensive. However, dental implants in Pittsburgh may be more affordable than you think! Let's discuss the factors that determine the price of treatment, why implants are a worthwhile investment, and how you may be able to fit them into your budget.
Preliminary Treatments & Dental Implant Surgery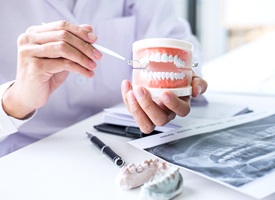 Not everyone is an ideal for dental implants at first. However, patients with gum disease, unhealthy teeth, inadequate jawbone density, or other oral health problems can potentially qualify for dental implants after one or more preparatory procedures. If you need a tooth pulled, gum disease therapy, or a bone graft beforehand, the cost of these preliminary treatments will add to the overall cost of your dental implants.
Once you're given the green light for dental implant treatment, the next step is to plan your dental implant placement surgery. At Advanced Dental Solutions of Pittsburgh, we're pleased to provide convenient start-to-finish implant treatment. Dr. Rairigh will perform your surgery right here in our office, which will save you the time and money it would cost to see an unfamiliar outside specialist.
The Parts of Your Dental Implant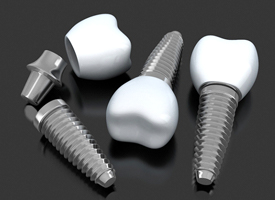 When it comes to the dental implant or implants themselves, there are several factors that will influence their cost, such as:
Number of dental implants: Logically, a single dental implant and its accompanying crown costs less than full mouth replacement. However, it's often more cost-effective to replace many missing teeth with an implant denture or bridge rather than individual implants for each missing tooth.
Type of implant treatment: The specific techniques used in your treatment can also affect the total cost of your new smile. If you are eligible for more than one type of dental implant procedure, we will help you compare your options (and their costs) so you can make an educated decision about how to rebuild your smile.
Size or material: Dental implants and their components can be crafted out of a variety of materials, such as zirconia, titanium, and dental porcelain. Which material used will influence the final price.
Brand of dental implant: To ensure you receive the best results possible, we only use dental implants from trusted companies that have a track record for success. If you'd like to learn more about where your implant is coming from, don't hesitate to ask!
How Dental Implants Can Save You Money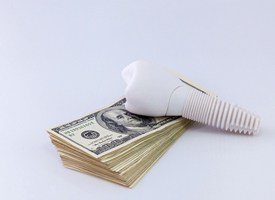 Despite their higher price tag, dental implants are a worthwhile investment that can potentially save you money in the long run! Dental implants provide more benefits than any other tooth replacement option, many of which save money. For example, they don't require any extra cleaning products, are extremely sturdy and unlikely to become damaged, and improve your oral health to lower the cost of caring for your smile. They also have the potential to last a lifetime, whereas alternative treatments might last for just 5 – 10 years or so. Dental implants' impressive longevity may save you thousands of dollars in replacements alone.
Does My Dental Insurance Cover Dental Implants?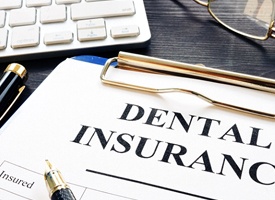 You'll need to check the fine print of your dental insurance policy to find out if it covers dental implants. If it does not cover the implants themselves, it may cover other portions of the procedure, such as the preparatory work or the final restoration. Our knowledgeable team will always work on your behalf to maximize your dental insurance benefits.
Making Dental Implants Affordable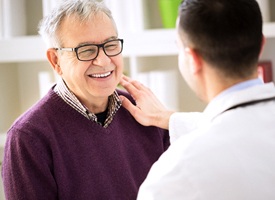 Along with dental insurance, the following resources may be able to help you fit dental implants into your budget:
Low-interest financing through CareCredit
Healthcare savings account (HSA) or flexible spending account (FSA) funds
Insurance
Our team will be happy to work with you to explore avenues that could make your dream of owning a gorgeous, implant-supported smile a reality. Contact us today to schedule your consultation.
Dental Implant Failure & Salvage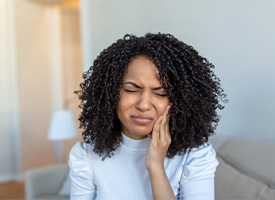 Although dental implants are typically successful and last decades to a lifetime, there's still a very small chance that they can fail. While rare, you should know the steps you can take to preserve your titanium posts so that you can maintain your rebuilt smile. Fortunately, our team offers dental implant salvage treatment to help address your situation. Give us a call right away if you notice any issues, and we'll be sure to get you back on track with enjoying your fully restored grin!
Learn More About Dental Implant Failure & Salvage
Dental Implant Technology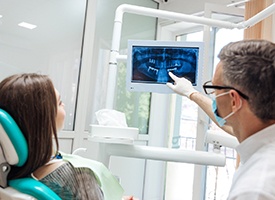 The right technology makes the implant procedure more accurate, efficient, and comfortable. We use a 3D Cone Beam scanner to take a highly detailed, 3-dimensional image of your teeth and jaws, telling us exactly where to place the implant. For ultimate precision, we also use a 3D surgical guide for even greater accuracy. These tools allow for better quality from the very beginning, which makes the already high chances that your dental implants in Bridgeville are successful even higher.
3D Cone-Beam X-Ray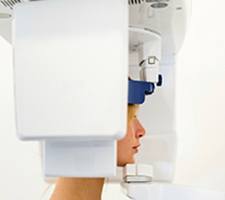 Planning the surgical placement of new dental implants is an important process, as we want to ensure the best outcome possible for patients. That's why Dr. Rairigh will use state-of-the-art Cone Beam technology to supplement his approach, capturing highly detailed, three-dimensional images of the teeth, jaw, and related bone structures. Our team will be able to closely examine the proposed implant site and also make sure to avoid structures like sinuses, nerves, and nearby teeth. The result? Healthier, longer-lasting tooth replacement!
3D Printed Surgical Guides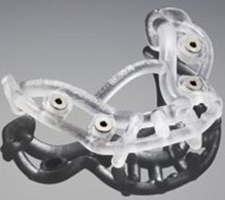 While virtual images and models are extremely helpful when planning surgical implant placement, a physical guide can also provide valuable benefits to Dr. Rairigh and his team while rebuilding your smile. After confirming every aspect of the treatment process (such as the location, the angle, and the size of the placed implant) through a digital guide, we will export it to our 3D Printer. The new, physical appliance is completely safe for oral contact and will be used by our team throughout the actual procedure to ensure that the plan is followed to the closest degree possible.
Advanced Dental Implant Procedures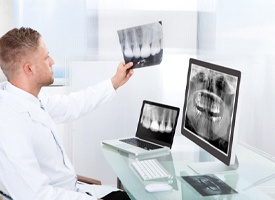 Like natural teeth, dental implants need a healthy foundation – the jawbone – to stay in place and stand the test of time. If the bone tissue in your jaw is compromised in any way, it could threaten the long-term success of your dental implant procedure in Pittsburgh. That's why we offer additional preparatory treatments for patients who aren't quite ready for dental implant surgery yet. During your consultation, Dr. Rairigh will let you know whether you need any of these advanced dental implant procedures, but for now, you can read a little bit about them below.
Bone Grafting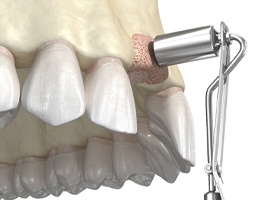 The only way that dental implants can last a lifetime is if they have enough healthy jawbone tissue to form a strong bond. Unfortunately, after a tooth has been lost for a while, the bone that once supported it begins to break down, leaving the implant with insufficient bone to attach to. This greatly decreases the odds that osseointegration (the months-long process of the jawbone and implant fusing) will be successful. If you have been without one or more of your teeth for some time, you're more likely to need dental bone grafting in Pittsburgh to restore the lost tissue.
After capturing 3D cone beam scans of your mouth and jaw, Dr. Rairigh can determine how much bone tissue is left in your jaw. If there's not enough to support a dental implant, he can build up the area by grafting bone tissue there (which may be taken from a donor, elsewhere on your body, or synthetic material). The procedure involves creating small incisions in the gum tissue, carefully placing the bone minerals to the area, and closing the gums. It may take several months for the graft to take, but at that point, we can evaluate whether you're ready to receive dental implants.
Sinus Lifts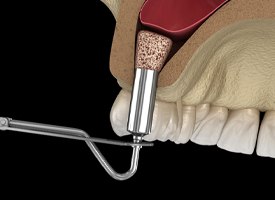 The part of the jawbone that supports the upper back teeth tends to be the thinnest, and it's also incredibly close to the sinus cavities. Both of these factors can make it difficult to replace the upper molars with dental implants. However, a sinus lift in Pittsburgh can make the process much easier and safer.
A sinus lift is similar to a bone graft in that we make a careful incision in the gums to access the jawbone. This time, though, we also create an opening in the exposed section of the bone, through which we can gently raise the sinus membrane. As a result, we can add bone minerals to the newly open space, thickening it. Fully healing from a sinus lift can take six months or longer, but it will maximize your upper jaw's ability to support dental implants for years or decades to come. It will also minimize the risk of damage to your sinus during the implant placement procedure.
Dental Implant Post-Op Instructions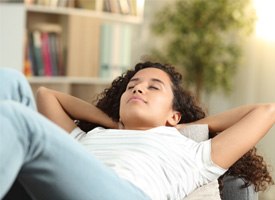 We complete the entire dental implant placement process at our practice! After your procedure is done, we will provide you with specific post-op instructions to help you recover as quickly and comfortably as possible. In the meantime, here is what you can expect after your surgery as well as some of the post-op instructions you can anticipate.
What to Do Directly After Dental Implant Surgery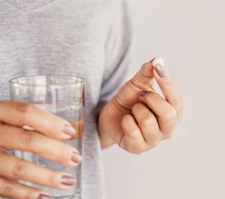 When you take all of the right steps after surgery, you can make the healing process quick and tolerable. Your biggest priority should be to leave the blood clot untouched so that the health happens smoothly. Be sure to follow these rules:
Do not spit. Use tissues or swallow saliva.
Do not use drinking straws.
Do not smoke for at least the first day.
Do your best to keep fingers/tongue away from the surgical site(s).
Common Side Effects When Recovering from Dental Implant Placement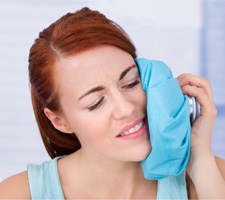 Some mild side effects are normal – especially for the first few days after dental implant placement surgery. Here are the most common ones:
Bleeding: Intermittent bleeding is normal immediately after surgery. This can be lessened with the use of gauze and light pressure. After a few days, this should subside
Swelling:Swelling is often present for the first few days after the procedure, but sometimes it can last a week. Use a cold compress to reduce this.
Soreness:It is normal for the surgical site to feel sore for a few days, but this can be managed by taking pain relievers as directed by your dentist.
Your Diet After Dental Implant Surgery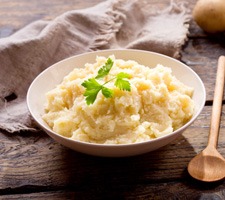 It's important to be wary about what you are eating after your procedure. Here are some of the soft foods that you may want to stock up on beforehand:
Mashed potatos
Yogurt
Ice cream
Pudding
Soup
Scrambled eggs
Pasta
When your discomfort subsides, you can transition back to your regular diet. It's still a good idea to avoid chewing directly on the implant sire until it completely heals. This way, you can give your restoration the best possible chance of success!
Post-Op Health & Oral Hygiene
It is crucial that you keep your mouth clean after your surgery. This will help to ensure that your implant integrates with your jawbone quickly. Here are some oral hygiene tips to help:
Brush your teeth the day after your surgery. Be careful near the surgical site.
Rinse your mouth out with salt water.
Use your prescription mouth rinse if you were provided with one.
Stay away from mouthwashes that contain high levels of alcohol
What to Do After Your New Teeth Are Attached
After your new teeth are attached, the difficult part is over! At this point, you may experience some sensitivity at first, but this is usually easy to control with over-the-counter pain relievers. You shouldn't experience any additional bleeding, inflammation, or extensive recovery.
Maintaining & Caring For Your Dental Implants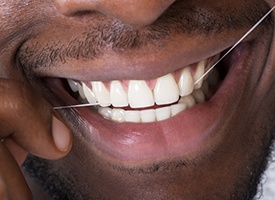 One of the biggest advantages of dental implants is their longevity. With proper maintenance, they can last several decades or even a lifetime. Fortunately, caring for your implants is straightforward and uncomplicated. To discover what you need to do to ensure optimal dental implant care in Pittsburgh, check out the tips below.
Making Oral Hygiene a Priority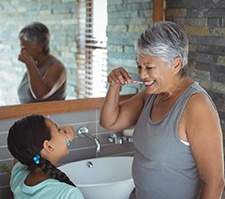 Take great care of your gums by brushing at least twice a day (electric toothbrushes are always helpful) and flossing at least once. If you haven't seen the correct way to floss around an implant, ask us for a demonstration. Some patients can also benefit from using an oral irrigator. This will ensure that your new teeth remain cavity- and disease-free, allowing you to continue enjoying your smile for years to come.
Eating a Healthy Diet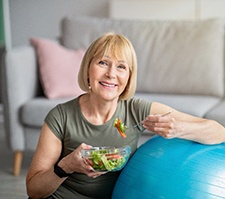 Eat nutrient-rich foods that contain lots of vitamins and minerals, as they can help to combat tooth decay and keep bacteria from accumulating on and between your teeth. Too much sugar and starch can lead to cavities and gum disease, but leafy greens, lean meats, low-fat dairy, and plenty of fruits and vegetables can lead you on a path to longer-lasting dental implants.
Breaking Bad Habits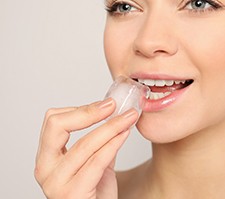 Smoking significantly increases the risk of implant failure. This is why it is strongly recommended that you cease the use of tobacco products before receiving dental implants. As a financial investment, you want to make sure you do not throw it away because of a bad habit. You should also stop applying excessive pressure on your teeth by eating ice, biting your fingernails, or chewing on pens and pencils.
Protecting Your Dental Implants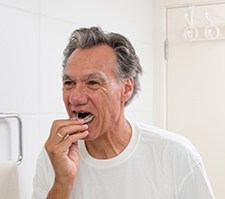 Clenching and grinding put a lot of force on implants, potentially making them loose over time. Wearing a protective nightguard can prevent this. Our team will be happy to create a customized nightguard that you can wear while you sleep that will protect your teeth from touching. You'll also find it helpful to wear a custom mouthguard when playing sports, as it can help to absorb unnecessary pressure that occurs during a game.
Scheduling Regular Dental Checkups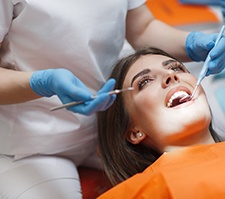 Dr. Rairigh will keep a close eye on your implants during your routine checkups. In the rare event that problems develop, he can often catch them and treat them to prevent implant failure. But it's important that you keep your six-month checkup and cleaning visits so that we can closely monitor your new teeth as well as ensure the health and longevity of your complete smile.
Dental Implant FAQs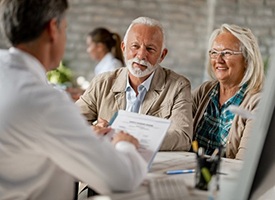 If you're interested in replacement teeth that are almost a perfect replica of your natural ones, look no further than dental implants! Before you commit to this treatment plan, which can span the course of several months to a year or longer, you likely have a few questions that you would like answered. Our team at Advanced Dental Solutions of Pittsburgh wants you to feel 100% confident in your decision to rebuild your smile. That's why we'll do our utmost to answer your questions over the phone or during your consultation. In the meantime, feel free to look over this list of questions related to dental implants that our team members get asked the most often.
Do dental implants feel natural?
Because they mimic natural teeth in almost every way, dental implants in Pittsburgh are the most lifelike option for completing your smile after tooth loss. To stay in place, dental bridges and dentures rely on your remaining teeth and gums, respectively. Dental implants, on the other hand, are embedded in your jawbone just like real teeth are. As a result, you won't have to worry about tooth sensitivity, gum irritation, or prosthetic teeth that feel like they're going to slide around or fall out. After your implants have successfully integrated with your jawbone, they should feel so natural that you might even forget you lost any teeth at all!
Am I too old to get dental implants?
Once you have reached adulthood and your jawbone has finished developing, then your age is no longer a direct factor in whether you qualify for dental implants. As long as you are free of oral and overall health problems and you have a strong jawbone, then you should be a good candidate no matter how old you are!
That being said, certain health conditions that could complicate dental implant treatment can become more common as a patient ages. For example, many medications that treat high blood pressure also cause dry mouth, which can increase the risk of oral infections after dental implant surgery. For that reason, your implant dentist in Pittsburgh will review all of your medications and medical history before this procedure.
Can I get dental implants if I smoke?
It's certainly possible to get dental implants if you smoke, but we strongly recommend that you kick the habit beforehand. No matter how you use tobacco, it greatly increases the risk of dental implant failure. Not only does tobacco impair your body's ability to integrate with the implant posts, but it also leaves your mouth more vulnerable to infections that could weaken the tissue that supports the implants.
We wholeheartedly suggest that you refrain from smoking for at least two weeks before dental implant surgery and for another month afterward. In fact, you might as well take this as an opportunity to quit smoking for good – it will benefit your smile and your overall health!
Does it hurt to get dental implants?
Dental implant surgery might sound intimidating at first, but rest assured that you have nothing to worry about! Before your procedure begins, we'll make sure you're fully comfortable by administering sedation to help you relax and local anesthetic to numb your mouth. Additionally, the jawbone actually doesn't contain many nerves that can sense pain. While you may experience some minor soreness for a couple of days afterward, your dental implant surgery should be a relatively comfortable procedure.