Smile Makeover in Pittsburgh
By Cosmetic Dentist Dr. Dan Rairigh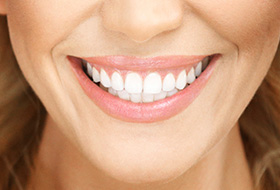 A smile makeover improves the look of your smile. Dr. Dan Rairigh will help improve all aspects of your smile to give you the appearance you have always dreamed of. Contact us today for a free consultation.
What is a Smile Makeover?
A smile makeover is something you choose to have performed to improve the appearance of your smile through one or more cosmetic dentistry procedures, such as porcelain veneers and teeth whitening.
A smile makeover requires an artistic eye as well as cosmetic dentistry know-how. Dr. Dan Rairigh will help you evaluate and improve all aspects of your smile, such as tooth color, spacing, missing teeth, chipped or cracked teeth, and full lips and cheeks.
We will also consider the length of your teeth, smile line, and other tooth properties to create a smile that lends a youthful, improved appearance.
Since our dental care facility provides a wide array of cosmetic dentistry procedures and other cosmetic procedures such as wrinkle treatments and Juvederm, we're able to provide you with a complete solution that improves all aspects of your smile.
Do you have more questions about smile makeovers?
Contact us today by calling 412-854-2310 and find out more about services provided by Dr. Dan Rairigh's office in the Pittsburgh area.