Dental Crowns in Pittsburgh
By Cosmetic Dentist Dr. Dan Rairigh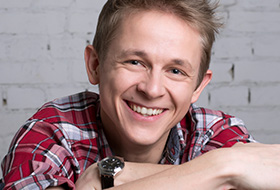 Dental crowns or caps are restorations that are fabricated to cover all of your tooth structure to restore strength by distributing biting forces evenly throughout the dental crown rather than pieces of filling and tooth.
Why Do I Need a Dental Crown?
Dental crowns or caps are typically done to restore the structural integrity of your tooth. Any time a very large amount of tooth structure is missing, a crown may be the restorative answer.
Dental crowns or caps can be made of several different materials. They include: gold, cast metal, porcelain fused to metal, all porcelain, or composite resin. Depending on each patient's particular needs, a different crown may be selected.
The porcelain fused to metal and all porcelain crowns are the most cosmetic, but gold is one of the longest lasting restorative materials for dental crowns or caps available today.
The following are some situations where Dr. Rairigh may recommend dental crowns:
A tooth has been treated with root canal therapy
A very large fracture in a tooth
Large fillings that are failing
Replacing an existing crown
Correcting an cosmetically imperfect tooth
To rebuild a patient's bite to correct alignment and improve function
What Happens When Getting a Dental Crown?
At the first appointment for a dental crown or cap, a patient is thoroughly numbed before treatment begins. Once totally comfortable, the dentist first removes the old fillings and tooth decay, along with any cracks or chips. Once this is done, the dentist rebuilds the missing tooth structure with a "core buildup." This acts as the new substructure for your dental crown. Next, your dentist trims the tooth as necessary to make room for the dental crown material of choice. Following this, a material is placed around the tooth to gently push the gums to the side temporarily to allow dental impression material to be placed around the tooth, capturing an exact replica of your tooth. Then, a tooth-colored material is used to make a temporary crown to hold space and protect your tooth until the permanent dental crown or cap is completed. The dentist picks a color that allows your new dental crown to match precisely. Typically, this takes 2-3 weeks.
At the second appointment, the dentist checks to be sure the dental crown matches properly to your teeth. If you approve of the color, the dentist will try it and check for a proper fit and seal. If the dental crown or cap fits properly, it is permanently bonded to your tooth and your bite is checked. After a final polish and evaluation, you are on your way with a new dental crown. Usually, it is best to wait for an hour before eating with your new dental crown to allow adequate setting of the cement.
Get a New Crown in One Visit
Our office proudly offers CEREC! This is a revolutionary technology that fabricates a full porcelain crown or porcelain filling at our dental office in a single visit. The tooth is numbed and prepared for the dental crown as previously described; however, instead of a goopy impression material, we use a digital camera to scan your tooth and make a virtual model on our computer that we can fabricate your porcelain crown or filling from in one visit. That's right – you will leave with the permanent dental crown or cap the same day! These dental crowns are beautiful and match perfectly.
Dental insurance provides the same coverage as traditional crowns. The visit is typically 1-2 hours long, depending on the number of dental crowns and complexity of the restorations. The best part is you don't have a second visit, a second shot, or a dental temporary crown. Dr. Rairigh is very skilled with both the new CEREC technology and the traditional method. If you feel you may be in need of a dental crown, filling, or partial dental crown, Dr. Rairigh will gladly consult with you and give you his insights.
Here are the types of crowns we offer in-office:
Porcelain Crowns
Porcelain is an enamel-like structure that replaces dentin and enamel to strengthen a tooth. It can be a very cosmetic dental crown. It may be made from:
Empress – This the previously most commonly used porcelain material.
Emax – Also known as lithium disilicate, this material is quickly becoming the new standard of all porcelain dental crowns. This material has all the cosmetic properties of empress but 2.5 times the strength. We use Emax in our Pittsburgh dental office to restore porcelain veneers, single unit dental crowns, and 3 unit dental bridges. It can be stained or layered to add natural color matching and can be pressed from an ingot of porcelain or milled from a porcelain block using CAD/CAM computer technology.
Ceramic Crowns
Ceramic crowns have been a fast-growing material of choice in the last 5 years. These dental crowns are most often fabricated from Zirconium. Zirconia is an extremely strong ceramic material that has dramatically increased its cosmetic properties as companies continue working on improving it. Common product names include Bruzxir and Zirlux. Monolithic zirconium is amazingly strong and virtually unbreakable. These dental crowns are milled used CAD/CAM technology from a solid block and then stained and sintered. The translucency and cosmetics do not yet match porcelains such as Emax. However, the product is continuing to improve and is a much better alternative to solid metal restorations in our cosmetically conscious Pittsburgh dental patients. It can be used to fabricate single dental crowns and full arch dental bridges.
PFM Crowns
PFM Crowns (or porcelain fused to metal) have been the standard "go-to dental crown" for many years. With this type of dental crown, a substructure of metal (gold or other metal alloys made of precious or non-precious metals) has an overlay of porcelain baked onto it. These dental crowns can be both stained and layered. Often times over the years, these dental crowns are the ones our Pittsburgh dental patients inquire about regarding the "black line" at gum area where the gum has receded and the porcelain to metal junction is now visible. PFMs are still widely used and can be a great dental crown option. Specific cosmetic concerns can limit their use, though.
Gold Crowns
Gold has been used in dental crowns since the development of the procedure. Gold can be a great choice in non-cosmetic areas to protect a tooth. Our Pittsburgh dental patients are choosing this type of dental crown less often now due to the rise in gold prices that have occurred.
Any Questions?
Contact us today by calling 412-854-2310 and find out more about services provided by Dr. Dan Rairigh's office in the Pittsburgh area.