Invisalign® – Pittsburgh, PA
A Virtually Clear Way to Straighten Your Teeth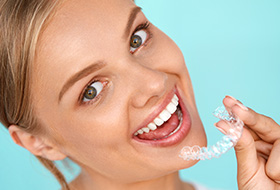 At Advanced Dental Solutions of Pittsburgh, Dr. Rairigh can help you achieve a straighter, more beautiful smile with Invisalign® in Bridgeville. An alternative to metal braces, Invisalign® is a virtually invisible way to straighten your teeth using a series of clear, removable aligners that are custom-made for you. Unlike traditional braces, you will be able to enhance your smile discreetly. Each aligner is worn for approximately two weeks and is meant to have a minimal impact on your lifestyle while straightening your teeth. They're custom-made for your teeth and are meant to move your pearly whites little by little until the desired position of your teeth is achieved. If you're interested in getting started with Invisalign®, contact our office to schedule an appointment.
How Invisalign® Works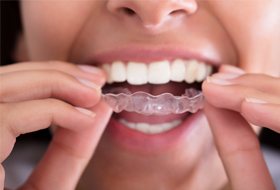 Once we decide that Invisalign® in Upper St. Clair is the right option for you, we will begin by taking X-rays and photos of your smile. From there, an impression of your teeth is taken. After we have the X-rays, photos, and impressions, we create a custom treatment plan using the Invisalign software. Each patient has a plan customized to reach the best results for their smile.
Once a plan is established, you will receive 20 to 30 aligners that will be worn for approximately two weeks each. Every patient's solution varies and with that, so do the number of weeks of treatment.
One of our favorite things about Invisalign® is that we can virtually view your treatment plan and the final results prior to beginning your treatment.
It is expected that you will wear your aligners for 20-22 hours each day to prevent a delay in treatment. If you follow this daily timeline, remember to remove your aligners prior to eating and drinking, and clean them every day, you'll see results in less time than it takes with traditional braces.
Indications for Invisalign®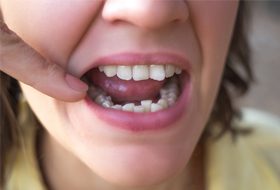 Invisalign® is one of the most versatile methods of orthodontic treatment. Not only can it straighten teeth, but it can fix other dental issues that are commonly seen, including:
Crowded Teeth
Your cosmetic dentist in Bridgeville can use Invisalign® to move and shift teeth that are crowded in your mouth. Whether it is your top or bottom row of teeth that are overcrowded, Invisalign can come in and gently move your teeth into proper alignment. Without this useful treatment, you will find it harder to keep your teeth clean, thus, facing a multitude of dental problems, including gum disease and tooth decay.
Spaces Between Teeth
A gap between your teeth when you're a child is cute; however, most people would agree that as you get older, these spaces can become problematic when it comes to trapped food and growing bacteria. Clear aligners are a great way to bring your teeth closer together, eliminating the unnecessary space existing between them.
Bite Alignment
If your bite is off, you may already be facing problems with jaw pain, excessive pressure on different areas of your teeth, and difficulty standing in front of a mirror because of the embarrassment you feel. Overbites, underbites, crossbites, and even open bites can present many problems as it pertains to your oral health, but luckily, Invisalign® can move your jaw (and your teeth) in way that brings it into proper alignment, alleviate the pain and discomfort felt by additional pressure and pain in your jaw.
Benefits of Invisalign®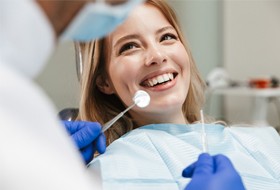 They are clear!
Invisalign® has a minimum impact on your lifestyle
The aligners are removable to allow for proper dental hygiene
No metal brackets or wires
Great for adults or those working in a professional setting
Minimal irritation to the mouth and gums
No metal or wire adjustments
Results can be permanent if retainers are worn consistently
Understanding the Cost of Invisalign
Are you ready to invest in a comfortable and discreet orthodontic treatment to straighten your smile? While the many benefits of Invisalign make it a clear winner, dollars and cents obviously still matter. As you will see below, there are several factors that impact the cost of Invisalign in Pittsburgh. To learn even more, do not hesitate to schedule an initial consultation at our office with Dr. Rairigh.
Factors that Affect the Cost of Invisalign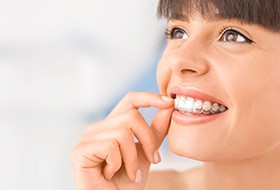 Each patient has different needs, so there is no set price when it comes to receiving treatment with Invisalign. Various factors will influence the overall cost of straightening your smile, such as:
Two Arches or One? – Most Invisalign users straighten both their upper and lower teeth at the same time. Your costs will almost certainly be lower than average if you only need to straighten one dental arch.
Complexity – More complex cases typically involve higher costs. For example, closing a single gap is usually cheaper than straightening multiple crooked teeth.
Treatment Length – Longer treatments require more aligners and thus carry a higher cost.
Invisalign vs. Smile Direct Club™: Which Costs More?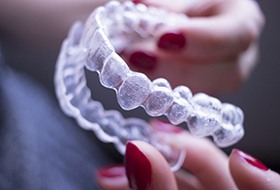 Many patients looking for a "quick fix" for their crooked teeth at a low cost ask us about Smile Direct Club. While Invisalign usually costs anywhere between $3,000 and $8,000, Smile Direct Club only costs around $2,000. However, you have to ask yourself: is cheaper always better?
With "do-it-yourself" clear aligner kits like Smile Direct Club, there is little to no oversight by a dental professional. Instead, you will be solely responsible for making accurate impressions and correctly following the treatment process. If something goes wrong and your smile does not turn out the way you want, you may end up needing to see a dentist afterward to make corrections.
One major advantage of Invisalign treatment from Advanced Dental Solutions of Pittsburgh is that Dr. Rairigh or another of our experienced dentists will be with you every step of the way. You can expect professionally made, highly accurate impressions, a smoother, more successful treatment process and the peace of mind that comes with a quality cosmetic service.
Does Dental Insurance Cover Invisalign?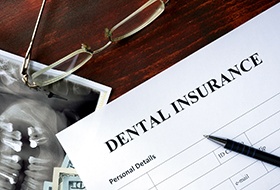 While every dental insurance plan is different, many do not cover traditional orthodontic treatment or Invisalign. However, if you are considering Invisalign treatment, it never hurts to check with your insurance provider to confirm your coverage. If you need help, our knowledgeable staff will be happy to assist you in understanding your dental insurance benefits. In addition, if you have a Flexible Spending Account (FSA), you can use that money to help cover the cost of Invisalign in Pittsburgh.
Options for Making Invisalign Affordable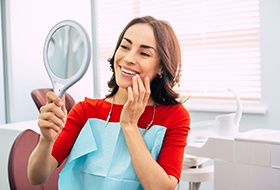 Even if your dental insurance does not cover Invisalign, there are still ways to manage the cost of straightening your smile. For instance, we proudly partner with CareCredit, a trusted dental financing organization. CareCredit provides low-to-no interest payment plans for qualified patients that can be used for virtually any major dental service. By splitting up the cost of Invisalign into manageable monthly payments, you can straighten your teeth without worrying about busting your budget.
At Advanced Dental Solutions of Pittsburgh, we are committed to helping patients achieve the straight smile of their dreams in an affordable way. Do not hesitate to schedule an initial consultation with one of our experienced Invisalign dentists in Pittsburgh to learn more about the financial details of this
Invisalign FAQs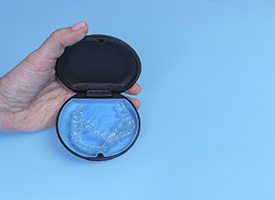 Invisalign is an excellent teeth straightening option, but you don't want to commit to something that you aren't well-informed about. Here are some of the answers to the most common questions that we receive about Invisalign. If you don't see your question listed below, don't worry. We're just a phone call away. We'd be happy to get the information that you're looking for and set you up for an initial consultation.
Does Invisalign Hurt?
There isn't a teeth straightening option out there that leaves patients completely free of discomfort, but no, Invisalign isn't painful. Its smooth plastic design makes it one of the most comfortable orthodontic treatment options available. When you first begin the treatment, you might experience some slight soreness or discomfort, but this will go away quickly. Invisalign works by gradually shifting your teeth into proper alignment with a series of aligners, so you may experience some pressure as well. If needed, you can take over-the-counter pain relievers or try using a cold compress to manage discomfort.
Can You Eat with Invisalign?
One of the great advantages of Invisalign is the fact that they are completely removable, so you can take your aligners out when it is time to eat. Eating while you are wearing your aligners can cause cracks and stains while also putting unnecessary pressure on your teeth. The only thing you should be consuming while wearing your Invisalign is water, or else you should remove your aligners.
Does Invisalign Give You a Lisp?
Because there is an addition to your mouth, there will be an initial adjustment period when it comes to the way you speak. Lisps are caused by improper tongue placement inside the mouth when speaking. This affects the airflow and can make some words sound different when spoken out loud. For patients who experience a lisp after starting their treatment, it is usually very minor and goes away shortly. It just takes a little bit of time to adjust. The easiest way to prevent a lisp and speak normally with Invisalign is to talk frequently. With a bit of practice, your tongue will adjust quickly, and you will be speaking just as your normally do in no time!
Who Is a Candidate for Invisalign?
There are a few factors to consider when determining whether or not Invisalign is a good treatment option for a patient. The first is age. This is the most significant factor because the jaw and teeth are constantly changing and growing from childhood to teenage years. Most teenagers, as young as 13, and adults are candidates for Invisalign treatment. Patients need to wear their aligners for at least 20 hours a day, so discipline is important. Invisalign is able to correct a wide variety of misalignment issues, but some bite problems are too severe and may require traditional braces instead.