Guardian Dentist – Pittsburgh, PA
Affordable, High-Quality Dentistry With Guardian Insurance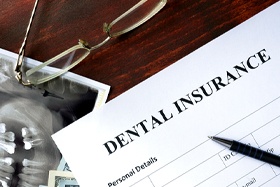 Do you have Guardian dental insurance? Lucky you! Getting the high-quality dental care you need for a healthy smile is so much easier and more affordable with a plan that offers such great benefits. In particular, one of the biggest advantages of a Guardian plan is that it covers preventative care like checkups and cleanings at little or no out of pocket cost to you. But, in the event that you need restorative care to keep your smile in great shape, you'll also get significant discounts on those services as well. As an in-network Guardian dentist in Pittsburgh, we're always available to explain your plan benefits and how to get the most out of them. So, if you have any questions, don't hesitate to get in touch with one of our in-house Guardian experts, Chelsea, Rhonda, or Jaime. They're happy to help!
Guardian Coverage Availability & Fees
One benefit of a Guardian PPO plan is that it's flexible, so you can use it to see any dentist you'd like. With that said, you'll save the most by seeing an in-network Guardian dentist in Bridgeville because your out of pocket fees will be lower.
Below are some typical coverage percentages for a Guardian PPO plan. However, since they offer different plans, it's important to check your individual benefits or call us for clarification.
Preventive care – Cleanings, routine X-rays, and checkup exams are typically covered at 100%.
Basic restorative care – This includes simple restorative procedures such as fillings, which often get 50% – 60% coverage.
Major restorative care – More involved procedures such as dental crowns and root canals are also generally covered at 50% – 60%.
Again, each Guardian PPO plan is different, so, for example, some will have deductibles for certain procedures and not for others. However, they'll all have an annual maximum (usually between $800 -$1,500), which is the most they'll pay for your dental care within a calendar year. To help you use your benefits to the fullest, sometimes we can plan your treatment in phases spread over two years (e.g. the first phase of treatment done towards the end of one year, the second phase done at the start of the following year). This way, you can benefit from two plan maximums rather than one.
Meet Chelsea, Rhonda, and Jaime - Our Guardian Insurance Experts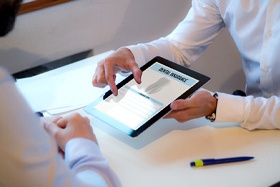 We know that navigating insurance plans on your own is tough, so we have not one but three in-house insurance and financing specialists to help you. As patient care coordinators, Chelsea, Rhonda, and Jaime are your go-to source for information about your Guardian plan or any other insurance coverage you may have. With years of experience dealing with the "ins and outs" of dental insurance, you can bet that they've handled questions or cases like yours before. And to make things as convenient as possible, they'll also file your claims and can even request pre-treatment coverage estimates from Guardian so you know what to expect financially from the start. If you have any questions at all about insurance or financing, don't hesitate to get in touch!