United Concordia Dental Insurance Dentist – Pittsburgh, Pennsylvania
United Concordia Dental Benefits for Affordable Care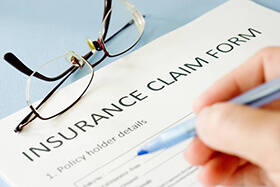 At Advanced Dental Solutions of Pittsburgh, we are dedicated to providing affordable dentistry services that still maintain the highest possible standards of service. We know that many families are concerned that the costs of dental care will far exceed their family's budgets, but our knowledgeable team members work hard to help people understand and budget for the out of pocket costs of dental treatments. In order to help patients make the most of their dental insurance benefits, we offer in-network coverage for most major providers, including United Concordia. If you have insurance through United Concordia, one of our other in-network insurers, or any major PPO plan, please let us know when you call to schedule an appointment. One of our patient care coordinators, Chelsea, Rhonda, or Jaime, will get to work right away helping you to maximize your dental benefits.
United Concordia Coverage & Availability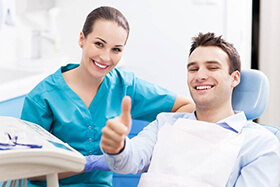 United Concordia dental insurance plans, like most benefit policies, offer coverage for a percentage of the costs of specific services in exchange for the payment of monthly plan premiums. Each person's insurance policy represents a unique agreement between the individual and the insurers, so in order to give accurate estimates of coverage for specific treatments, we'll need to review your policy. Most United Concordia plans provide 80 to 100% coverage for the costs of preventive dentistry services. Minor restorative dentistry procedures like tooth-colored fillings are covered between 70 and 80%, and more advanced restorative treatment options like dental crowns or tooth replacement options receive between 50 and 70% coverage. Some plans offer coverage for additional treatment options like orthodontics or custom mouthguards, but we'll need to review your individual policy elections to determine coverage for these types of services.
Because we're in-network with United Concordia, our team members are familiar with the available coverage and policies available. That means we're able to more quickly and accurately answer any questions you may have about your insurance policy. We will also be able to ensure you maximize available coverage. As in-network providers, we agree to charge fees that fall within your plan's set price range. Other dental offices may charge higher fees, but you're responsible for any costs that fall outside of United Concordia's set rates. The majority of out of network dentists do their utmost to keep their prices affordable and help you to minimize out of pocket costs, but with an in-network dentist, you don't need to worry about any additional fees.
Meet Chelsea, Rhonda & Jamie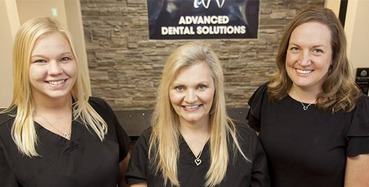 When you call or visit our Pittsburgh dental office, you can talk to Chelsea, Rhonda, or Jaime about your dental insurance coverage. Our patient care coordinators are very knowledgeable about dental benefit plans, and they will be happy to help you with any questions or concerns you have about coverage for your dental care. Before we begin any treatment, we'll review all aspects of your dental care and help you to plan for the out of pocket costs and understand your dental insurance coverage. If you need help planning for payment, Chelsea, Rhonda, or Jaime can assist you in applying for low or no interest financing options.