MetLife Dentist – Pittsburgh, PA
How MetLife Makes Dentistry More Affordable
Do you have MetLife dental insurance? Whether you are fortunate enough to have dental benefits through work, or you purchased your coverage on you own, we hope you use your policy to the full! It can help you get the preventive care you need at little to no out of pocket cost. If you ever need some restorative treatment for your smile, your insurance can serve as a financial safety net. At Advanced Dental Solutions, we are proud to be a MetLife dentist in Pittsburgh. Continue reading this page to learn more about your coverage and how we can help you get the most out of it.
MetLife Coverage Availability & Fees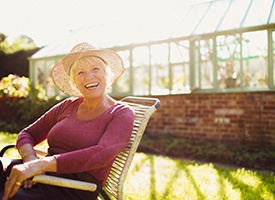 The MetLife insurance company offers a wide variety of dental insurance plans; coverage details vary from policy to policy. Some of their plans are HMO in nature, which require participants to see an in-network dentist. Others are PPO plans, which allow you to use your benefits with any licensed dentist. If you have a PPO policy, it is possible that your coverage works something like this:
Preventive care (cleanings, exams, bitewing X-rays, etc.): 100% covered
Basic restorative services (fillings, simple extractions, periodontal maintenance, etc.): 70 – 80% covered
Major restorative services (dentures, crowns, surgical extractions, etc.): 50% covered
Keep in mind as well that your plan may have a deductible, a waiting period before you're eligible for certain services, and an annual maximum (the most that MetLife will pay out without a calendar year).
You can use your plan to your greatest advantage when you visit an in-network MetLife dentist near Bridgeville, such as Advanced Dental Solutions of Pittsburgh. We are used to working with MetLife and are thus in a great position to help you navigate your coverage. We can even suggest strategies to help you minimize your out of pocket costs. For example, we might be able to schedule major treatments in a way that help you take advantage of multiple annual maximums. Also, since we are in-network, you can expect lower overall out of pocket costs for services.
Meet Chelsea, Rhonda, and Jaime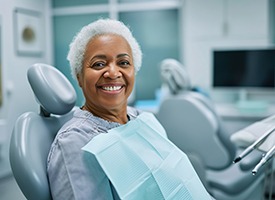 Our entire team is eager to help you get the most out of your MetLife policy. Chelsea, Rhonda, and Jaime particular are experts with dental insurance. They'll be happy to verify your coverage, file your claims, and explain how your insurance does or does not apply in certain situations. Altogether, they have decades of experience in the dental field. If you would like to learn more about how these wonderful ladies and the rest of our staff can help you maximize your dental benefits, contact our office today.