September 24, 2020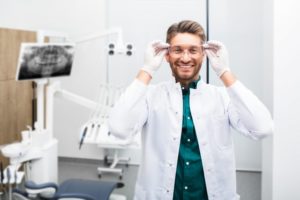 Once you decide that you want to replace your missing teeth with the latest modern solution known as dental implants in Pittsburgh, you still have some important additional decisions to make, like who you're going to visit to have the treatment done. Many dentists offer implants but haven't undergone extensive additional training for this procedure, making it less likely that you'll receive the results you were hoping for. Read on to learn about four cosmetic benefits that you'll be able to enjoy by visiting a specialist instead of a general dentist.
Enhanced Results, Even with Bone & Soft Tissue Loss
If you've been missing teeth for awhile before deciding to invest in dental implants, you may have sustained jawbone and soft tissue loss because there were no roots providing stimulation and blood flow to these essential areas of your mouth. When this happens, you'll require a bone graft to make sure that the implants have a sufficient and strong foundation to fuse to. Restoring the natural gum tissue dimensions, tooth coverage, and contours of your mouth is an artform, and specialists who have received additional training are more likely to provide exact results that look and functional like natural.
Optimal Implant Placement Location
Many patients don't know the extensive planning that goes into dental implant placement surgery because it all happens behind the scenes. While it's important to choose an area of the jawbone that provides the implant with the most support, there are also cosmetic factors that come into play during this process. A trained specialist won't just focus on the jawbone density of where they're placing the implant post, but they'll also consider soft tissue deficiencies, optimal bite location, and where it will look the most aesthetically pleasing by not making the restoration appear abnormally long.
Better Manage Healing Soft Tissue
Once your dental implant is placed, your implant specialist can do something unique that general dentists and oral surgeons may not be able to—surgically manage wound healing to improve the appearance of the gum tissue. While this may add an additional step to the process, it's well worth it to have a beautiful smile that appears healthy and complete.
Beautiful Prosthetic Design
In some especially complicated dental implant cases, like when adjacent teeth need to be restored, patients can end up with imperfect restorations that highlights gaps due to a loss of gum tissue. One example of this is if you need the front two teeth restored and gum tissue has receded in these areas, it can cause a "black triangle" to appear. Your dental implant specialist will know exactly what problems to look out for when it comes to restoring these tricky teeth, allowing you to end up with ideal results.
While many patients assume that this process is easy and straight-forward, that's not always the case, especially if you have been missing teeth for some time. To get the most out of your smile and achieve flawless results, it's worthwhile to invest in the best of the best, including visiting a specialist who has ample knowledge and experience with this treatment.
About the Author
Dr. Dan Rairigh is dedicated to boosting his patient's confidence and helping them achieve smiles that are completely functional and that they feel proud to let show. He has completed extensive dental implant training at the prestigious Midwest Implant Institute and uses the latest technology, such as the CT/cone beam scanner, to precisely plan each of his procedures. In 2014, he was also the recipient of the prestigious Duke Heller Award for his commitment to the field of dental implantology. To schedule a consultation for dental implants and learn more, visit Advanced Dental Solutions of Pittsburgh's website or call 412-854-2310.
Comments Off

on 4 Cosmetic Benefits of Seeing a Dental Implant Specialist for Treatment
No Comments
No comments yet.
RSS feed for comments on this post.
Sorry, the comment form is closed at this time.