August 20, 2020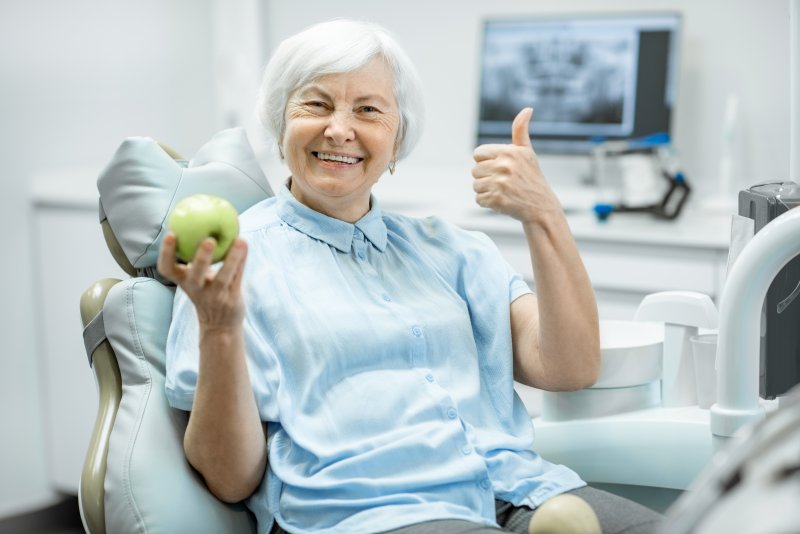 Are you ready for some shocking statistics? Over 36 million Americans do not have any teeth and a staggering 120 million people are missing at least one tooth. Even worse, these numbers are expected to rise within the coming years. The good news is that patients who are missing one, a few, or an entire arch of teeth can opt for partial or full dentures that can restore their smile and bite. However, more and more patients are opting for dental implants, which have an impressive 95% success rate and can last 20+ years. Read on for how to make the transition from dentures in Pittsburgh to dental implants smooth!
Why Make the Transition?
Dentures have improved exponentially over the last couple of decades. Today, they are more natural-looking and durable than ever. However, they are unable to stimulate your jawbone, which can lead to bone loss and change the shape of your face. Plus, the movement and upkeep can leave patients looking for a durable, low-maintenance alternative. That is where dental implants come in! Since they are surgically placed into your jawbone, they effectively restore your bite force while simultaneously preventing your jawbone from deteriorating. Plus, they can be properly cleaned with the solid oral care regimen your natural teeth need!
What to Expect From the Process
If you are interested in making the transition from dentures to dental implants, it is important to first schedule a consultation with your dentist. At your appointment, they will conduct a thorough exam to ensure that you are a candidate for the procedure. Once they confirm you have an adequate amount of bone, that your gums are healthy, and that you are committed to good oral hygiene, they will go over detailed instructions on steps that need to be completed before the procedure. Typically, this includes scheduling additional appointments, discussing foods you are and are not able to eat, and sharing best practices for a smooth transition.
3 Tips for a Smooth Transition
With over 3 million patients worldwide and an additional 500,000 placed each year, dental implants are a solution for almost every patient. However, it is important to remember that it is a serious surgery that necessitates a thorough healing time. Therefore, make sure to:
Implement a solid oral hygiene routine before, during, and after the procedure.
Attend all your follow-up appointments to ensure you are recovering properly.
Stay in contact with your dentist about any abnormal symptoms, like excessive bleeding.
Dental implants can be life-changing for patients with one or more missing teeth. To join the millions who are enjoying a beautiful smile and strong bite, talk to your dentist today about making the switch!
About the Author
After graduating Summa Cum Laude from Bethany College in West Virginia, Dr. Dan Rairigh finished dental school at the top of his class at West Virginia University School of Dentistry. He has also completed extensive dental implant training at the reputable Midwest Implant Institute and is a proud recipient of the highly-sought-after "Duke Heller Award" for his commitment to excellence in the field of dental implantology. If you would like to speak with Dr. Rairigh about restoring your smile with dental implants, visit his website or give him a call at 412-854-2310.
Comments Off

on How to Smoothly Transition from Dentures to Implants
No Comments
No comments yet.
RSS feed for comments on this post.
Sorry, the comment form is closed at this time.