September 10, 2018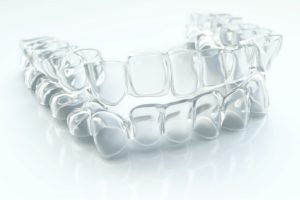 Do you often find yourself feeling insecure when you speak or smile? If you're constantly hiding your teeth because you're self-conscious about your alignment issues, you've probably considered getting braces in the past. While you know that they can help, you don't want to draw further attention by adding brackets and wires to your teeth. What if you could get the results you want with a nearly invisible solution? Now you can with Six Month Smiles or Invisalign in Bridgeville.

Invest in Adult Orthodontics
In the past, orthodontics was commonly used for children, but now more adults are turning to it. In fact, the American Association of Orthodontists has found more than 1,200,000 orthodontic patients are over the age of 18. The increase is largely due to new innovations.
Instead of using brackets and wires to move the teeth, clear plastic aligners have become the preferred alternative for adults. You now have two different discreet solutions to help you get the results you want: Invisalign and Six Month Smiles.
Invisalign vs. Six Month Smiles
The most popular clear aligner system is Invisalign. Using impressions of your mouth, a series of aligners are created to gradually move your teeth into their ideal positions. This offers a less noticeable and less restrictive treatment that only takes about 12 months.
As an alternative to Invisalign, there is also Six Month Smiles. It also involves using a series of clear aligners, allowing both systems to offer several of the same benefits, including:
Less noticeable treatment.
Custom-fit, clear aligners for added comfort.
No dietary restrictions.
No appointments needed for adjustments.
Easy and convenient care.
Fast results.
While there are several similarities between the two, there are also numerous differences. Invisalign corrects the alignment of all your teeth, whereas, Six Month Smiles only moves those that are visible when you smile. As a result, this changes the duration of your treatment. Since only the front teeth are moved, you'll finish your series of aligners in about half a year, compared to an average of 12 months with Invisalign.
There is also a cost difference between the two. Six Month Smiles tends to be cheaper because in-house aligners are used instead of those that are a brand name. While they may be more affordable, there are more limitations with their use than Invisalign.
Which is Right for Me?
Both orthodontic systems offer an array of benefits that are not possible with traditional braces. To help you make the right decision for your lifestyle and your individual needs, you'll require a thorough consultation. With a customized treatment plan, you can revitalize your confidence with a straight smile.
About Dr. Dan Rairigh
Dr. Dan Rairigh is a cosmetic and general dentist in the community who helps his patients achieve healthy, beautiful smiles. He offers the latest advancements in dentistry and orthodontics to improve oral health overall. If you're concerned about the alignment of your teeth, he has the solutions you need with Invisalign and Six Month Smiles in Bridgeville. Contact our office today to schedule a consultation.
Comments Off

on Six Month Smiles vs. Invisalign in Bridgeville: Which is Best?
No Comments
No comments yet.
RSS feed for comments on this post.
Sorry, the comment form is closed at this time.