Cost of Dental Implants – Pittsburgh, PA
A Worthwhile Investment in Your Health and Confidence
We often recommend that our patients with missing teeth choose dental implants to recomplete their smile. However, they may hesitate because they are concerned about cost. Admittedly, there are other tooth replacement treatments that are less expensive. However, as you will discover on this page, dental implants in Pittsburgh may be more affordable than you think! Let's discuss the factors that determine the price of treatment, why implants are a worthwhile investment, and how you may be able to fit them into your budget.
Types of Dental Implants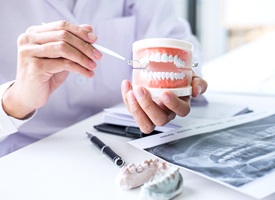 One of the biggest determining factors of the cost of dental implants in Pittsburgh is the exact nature of the procedure. Logically, a single dental implant and its accompanying crown costs less than full mouth replacement. The materials used to create your restoration and the specific techniques used in your treatment can also affect the total cost of your new smile. If you are eligible for more than one type of dental implant procedure, we will help you compare your options (and their costs) so you can make an educated decision about how to rebuild your smile.
What Are the Stages of Dental Implant Treatment?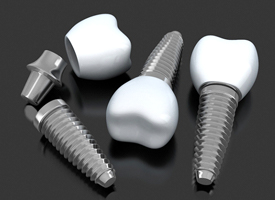 The dental implant process typically takes place across several stages:
Preparatory work, such as gum disease treatment, extractions, and bone grafts
The implant placement surgery
Placement of the abutments (small pieces that connect dental implants to the teeth they support)
Design and placement of the final restoration (a crown, bridge, or denture)
You will have to pay for each stage of treatment as it takes place, and in most cases, the different stages are spaced several months apart. Therefore, you will have time to plan your budget for each phase of your dental implant journey.
Are Dental Implants Worth the Investment?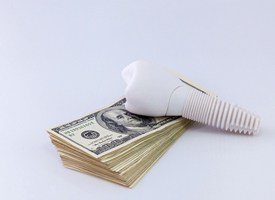 Yes, dental implants are a worthwhile investment! Most individuals who commit to them have no regrets about their decision. That is because dental implants provide more benefits than any other tooth replacement option. For example, they are extremely sturdy, they help to fortify the jawbone, and they look and feel very natural. They also have the potential to last a lifetime, whereas alternative treatments might last for just 5 – 10 years or so. Dental implants' impressive longevity may actually make them a better financial value than treatments that present a lower upfront cost.
Does My Dental Insurance Cover Dental Implants?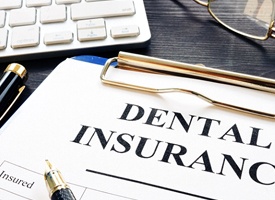 You'll need to check the fine print of your dental insurance policy to find out if it covers dental implants. If it does not cover the implants themselves, it may cover other portions of the procedure, such as the preparatory work or the final restoration.
Along with dental insurance, the following resources may be able to help you fit dental implants into your budget:
Low-interest financing through CareCredit
Healthcare savings account (HSA) or flexible spending account (FSA) funds
Medical insurance
Our team will be happy to work with you to explore avenues that could make your dream of owning a gorgeous, implant-supported smile a reality. Contact us today to schedule your consultation.